I found this article while I was browsing the Women Weeklymagazine and i thought "AH HA! Great tips for my readers!" And i took photos of it and now, i wanna share with al of you how to conceal your under eye. Many asian women have dark eye circles which may mainly due to Sinus, allergies, age and more. However this dark circles are easily to get and hard to get rid of just like the fats in my body.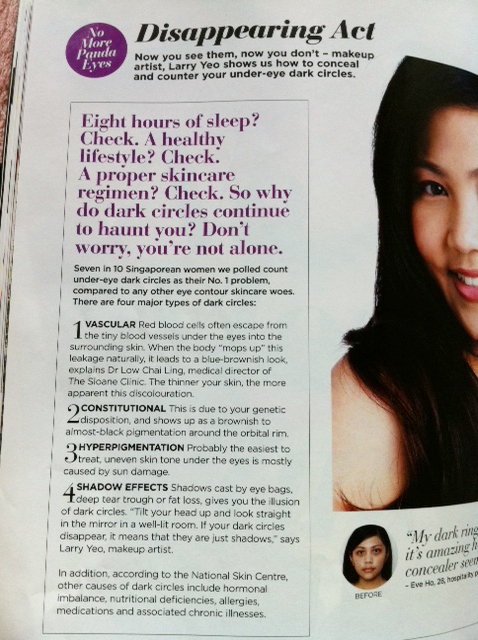 These are the effects that might cause dark circles.
Anywhoo! Below are the step by step write upon how to conceal under eye circles from the Experts!
Hope you find it useful! xoxo!