I am deeply honoured to be given the wonderful opportunity to experience such an amazing ceremony. It was my first time being a bridesmaid for a Chinese friend let alone my first time attending a Chinese wedding! So many differences as compared to a Malay wedding however both are as beautiful and share the same ending - Happily Ever After.</p>
Amogst us 8 bridesmaid, I was one of the two who were foreign to the language. However, thanks to my capabilities of reading body language, I knew somehow what was going on. The wedding took place in Johor as both of them resides there shared their moments with all their family and friends.</p>
Here's my intial thoughts upon planning for the gate crash games.
Why are we torturing them?
Why so baaaad? (I really felt guilty and bad.)
Why is the game so tough to get through? What about their hair? Their clothes will be dirty..
Oh heavens lord how can you be okay with the activities they are about to get into?</p>
Then I understood the meaning behind the gate crash games. In my own words, I would described it as the following, "In order for the groom to get to the beautiful wife, he have to go through all the obstacles (God knows how tough it was) and experience hardship." It was like a metaphor which symbolizes the true love of the groom to the bride. Despite all the tough times, he will always be there to rescue the wife. Awwww!
<p>MAJOR AWWness! (tak boleh tahan)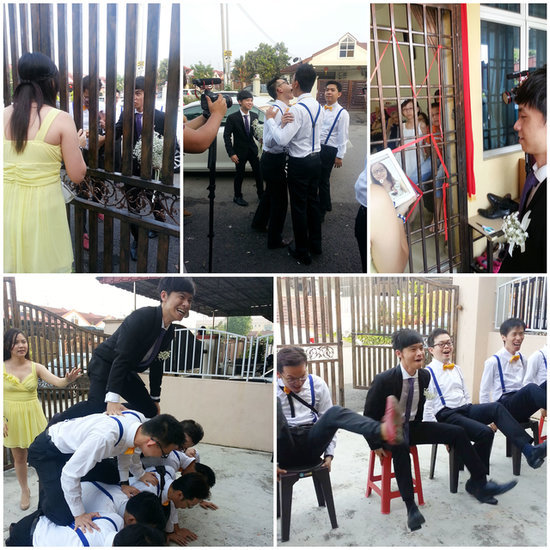 We had them dancing to Ananconda, human pyramid (where the groom have to answer 5 Trivia qsns. Penalty was to sing twinkle twinkle little stars), transferring seaweed from one groomsman to another and more. It was all pure fun and needed GREAT negotiations. There were dogs barking, car honkings, sweat, laughters and absolute chaos at 7am in the morning! I had a ball of a time. The groomsmen were so sporting and they were such awesome people. </p>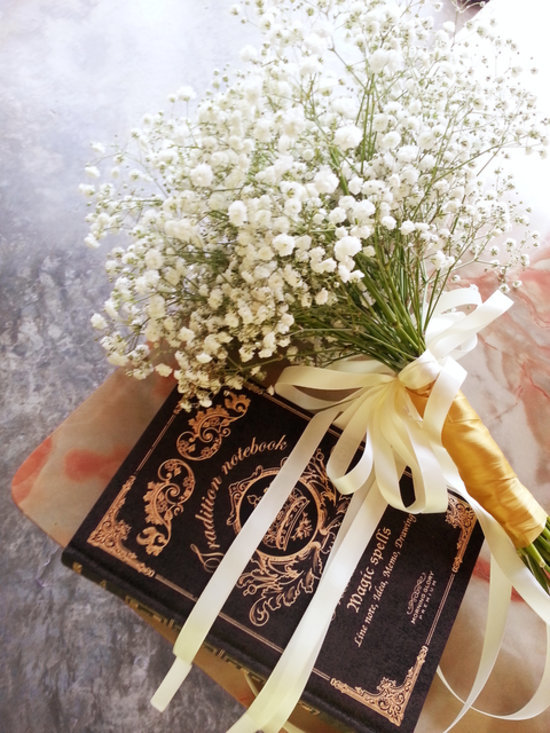 The sacred diary which was given at the start of their relationship. Mark of LOVE. Let these picture speaks VOLUME.</p>
I teared as I see how beautiful my bestfriend looked. Words cannot describe how happy I was for them and how much love that filled the room.</p>
The tea ceremonies were lovely. It acknowledges every family members and also blessings received directly from them when they stood up and hugged each other. Beautiful~</p>
Us bridesmaids!</p>
After the tea ceremony, we moved to the Church. Another first time for me. A Church wedding !!!
Oh I was on Sex and the City mode all along I tell you!


Okok, sorry for the sidetrack moment there. Back to telling you more on the wedding. I took this shot when were waiting for the ceremony to begin.
<p>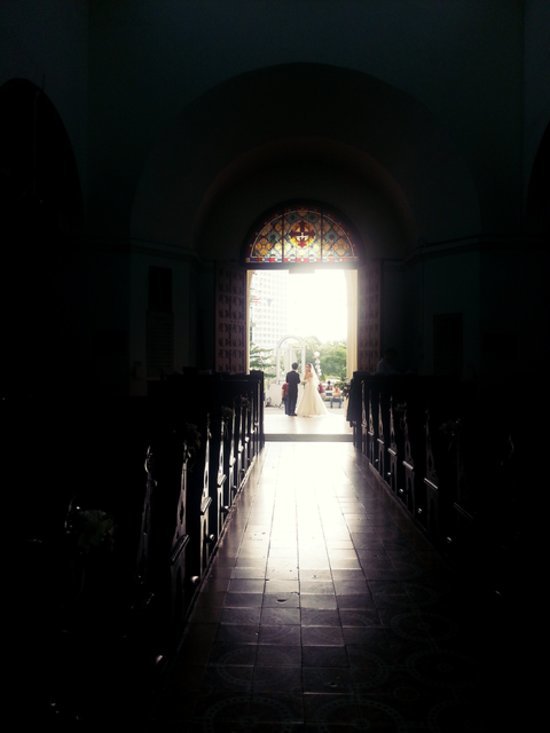 This was the epic moment of it all. I teared buckets! I could not stop sobbing. It was like a train wrecked! It was such a memorable time when you see her dad "gave away" his daughter to her love of her life. Oh my God. You hear the wedding bells chime, everybody stood silently to witness the moment. Even though the voice over was in Mandarin, I knew it was a universal language when a dad married her daughter off. I watched too many Hollywood movies to understand this. </p>
So remember? In the morning there was a gate crash, then they had a tea ceremony, and we head off to church. Now we went back to the hotel to freshen up for dinner time and were all dressed up beautifully to witness the event. It was fabulous! Of course, I have to post a photo of what I wore and how I looked for the evening before having you scroll lower to see more pictures.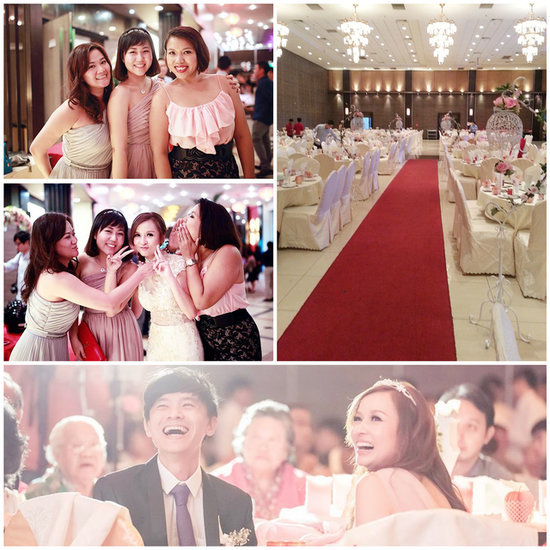 As bridesmaid, we were barely sitting on our seats. We had our guards up & on! Helping the bride to change outfits, my other "maids" (Can I call them that?) were in charge of the programme event and the other busy hosting the show.</p>
At the end of the event, the couple say their thanks to everyone on stage and took photos with the tables which were filled with close friends and family.
We were BRIDESMAID SQUAD!
----
All in all I was overwhelmed with many many kinds of emotions. Gratitude filled me through the night. It was an eye opening experience for me. Though I was dead beat at the end of the night, I knew it was all worthwhile. Being a bridesmaid is not all glamour. You really have to be close to the bride to be a bridesmaid. You need to be more than just "friends". You need love. If there is not love you will not go through all good lengths of time and effort. It is a commitment. Whatever you contribute to the wedding will mean the WORLD to the couple. 
I am just honoured to have meant something to the beautiful couple. And I know if I am going to marry in the future, they would do the same for me.
Congratulations Zin & Matthew! May you both last till eternity!