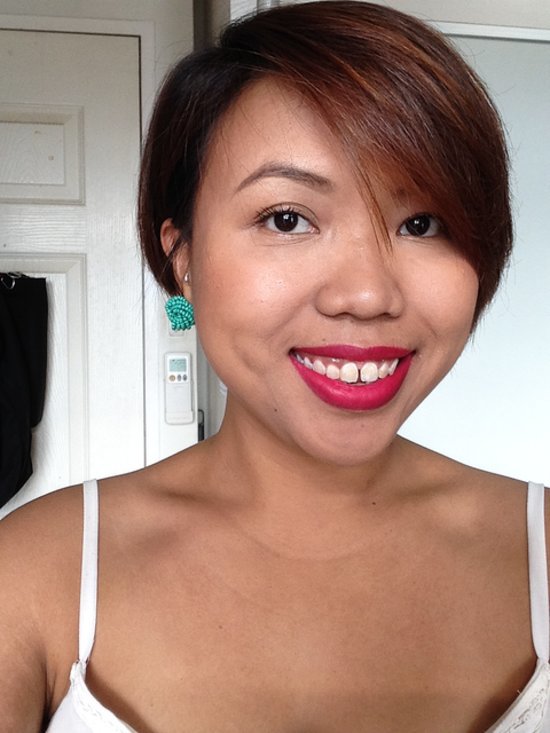 All of us, well most of us go through day by day as if it is a routine, however there will be certain days where you will have dinner dates, reunions or movie night with old friends. You are the type of person who does not fancy much on touching up of make up and felt that it won't be noticed by anyone. However, you feel tired and lethargic after a day of work and just want the day to end. Well, that is me.
However, i realise when i put a little effort to "touch up", I have this energy running through me that makes me feel good and fresh. And I want to share it with you all because on days when you need the boost, these might help you go through. Of course, I am talking about appearance wise. If your body system needs that boost, well there's always redbull. haha!
The following tips are all based on my experience. These are the four methods I will do before i head off that door.
Ready? 
A. Face Mist
This is by far a product i come to love with and never fail to make me go "Aaaahhhhh" after i have it sprayed all over my face. Nothing refreshes me more mentally and physically than a refreshing face mist/ spray. We all wear make up at the start of the day therefore the last thing you want is to wash your face. So this really does the trick.
B. Mattify your face
Oily face just makes you look worked out and tired. So carry a blotting paper or blot powders that can help absorb the oil off your face. If you are senstive to those products, take a ply of tissue paper and dap it on your face, then touch up with a light powder. Once you have touched this part up, you will instantly feel ready to head off the door.
C. Apply a little colour
This goes to blush and lipstick. Add a little colour on the face and it definitely will brighten your look.
D. Spray that perfume
Do you know that fragrance can lift moods? "Research has shown that certain scents can change your mind-set and promote specific behavior," says Pamela Dalton, PhD. So spray some on your body or apply it at the back of your ears to feel good.
It is all about feeling good and you will LOOK TERRIFIC!
Well do you agree on some of the points? Any other suggestions?